11519 E PETERSON Avenue
Mesa, AZ 85212
MLS#: 5289154
For Sale
236,000
Single-Family Home
4 Bedrooms
2 full baths, 0 partial baths
1942 ft²
Built in 2002
Agent:
Kenny Klaus
(480) 354-7344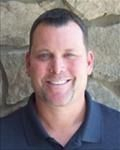 Keller Williams Integrity First
2919 E Ellsworth Rd #133
Mesa AZ 85212
Sponsor:
Ricky Khamis
Branch Manager
NMLS 173141
(480) 339-1565
Amerifirst Financial Inc
14350 N. 87th St
Scottsdale AZ 85260
Equal Housing Opportunity
---
This home for sale near Meridian Elementary School in Mesa, Arizona features 4 Bedroom and 2 Bathroom was built in 2002 and is 1,942 Square Feet with a lot size of .18 acres. The front of this home for sale near Meridian Elementary School has a beautifully landscaped front yard with extended tile and features a 2 car garage featuring RV gate. The backyard of this home for sale near Meridian Elementary School features covered patio with tile, grassy area, fenced pebble-tec pool with oversized step and rock waterfall and a basketball hoop, and partial view fence. 11519 E. Peterson Avenue in Mesa, Arizona 85212 is located in Meridian Pointe which is in the Gilbert Unified School District, the High School is Desert Ridge High and the Elementary School is Meridian.   
To view this home please click the "Find Out More" link or send me a text message to (480) 354-7344.  To schedule a private showing or to get more information I am available right now at (480) 354-7344. There are other homes for sale in this neighborhood if you are looking specifically for a home for sale near Meridian Elementary School in this area or you can find the other neighborhoods near this one by clicking here. 
My preferred lender Ricky Khamis is available to help answer any questions you may have regarding this home for sale near Meridian Elementary School. If you would like to know the payments available, or the different types of loans available please call Ricky Khamis at 480.339.1565.
 www.BarrierBreakerCoaching.com 
Ricky Khamis
NMLS 173141 | LO-0911814 | CA-DOC173141

Branch Manager | Corporate Office

Arizona and California CE Instructor

Email: 

Rick@amerifirst.us480-344-1900

 office

602-758-7425 mobile

480-339-1615 fax

AMERIFIRST FINANCIAL, INC.
NMLS 145368 
1550 E. McKellips Rd, Suite 117
Mesa, AZ 85203
480-344-1900
1-866-276-12974
BK0013635
Amerifirst Financial Disclosure-  The opinions expressed here are the personal opinions of Ricky Khamis.  Content published here is not read or approved by Amerifirst Financial before it is posted and does not necessarily  represent the views and opinions of Amerifirst Financial.